christopher Opens Office in Fauquier County, VA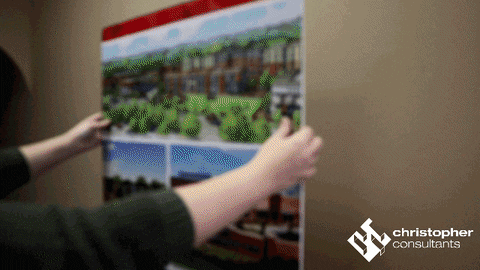 christopher has opened a sixth office location in historic downtown Warrenton in Fauquier County, Virginia. The new space accommodates the evolution of christopher as we expand our team and capabilities.
We have seen exceptional growth in the western regions of the state, and this location will allow us to serve our clients in the surrounding jurisdictions even better. christopher is already entrenched in the County with our Town of Warrenton Plan Review Term Contract and projects at Eagle Crossing East Data Center, C.M. Crockett Park and Bealeton Gateway Center.
Current staff members are being relocated to this office, and we will be adding new hires in the near future to continue to grow this office. Additionally, the location of the new space will further our commitment to providing the best work/life balance for our team.
Our sixth home can be found at 19 Culpeper Street, Suite #2, Warrenton, VA 20186. We're excited to see the possibilities this new office will bring us!
Find us at all our locations: christopherconsultants.com/contact/